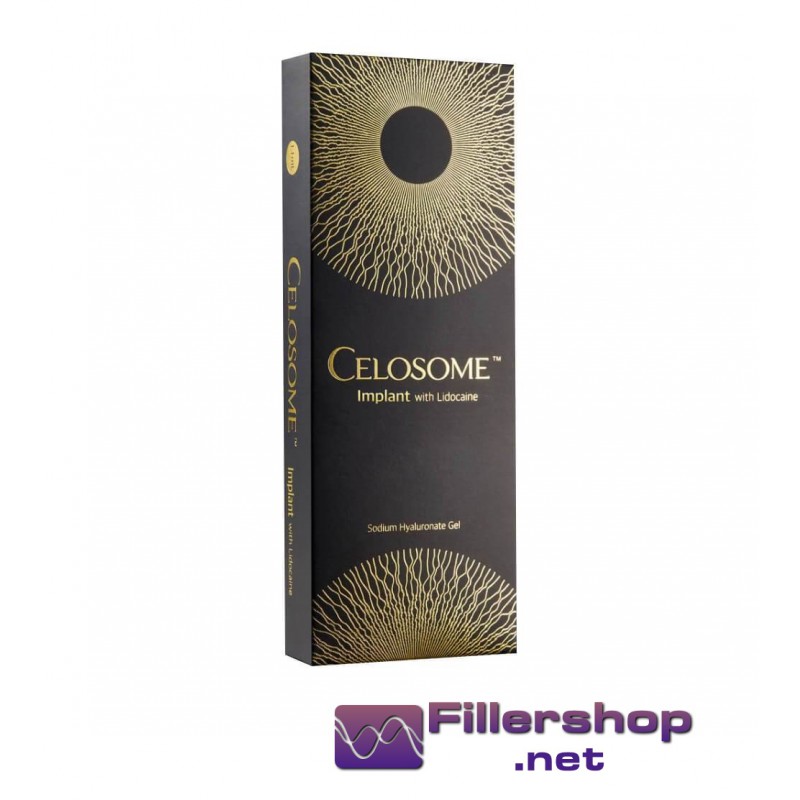  
Celosome Implant 1.1ml syringe
Concentration: HA 24 mg/ml
Duration: 12-24 months
Shelf Life: 24 months
Storage: Between 2-25°
Safe products with ISO certifications
Fast shipping worldwide with DHL, EMS, Etc.
Return policy in the event of errors on our part
The Celosome Implant filler with lidocaine is a 100% cross-linked hyaluronic acid filler of non-animal origin that contains 0.3% lidocaine for the treatment of wrinkles and more or less serious creases. With the ultra-functional 8-phase technology of ExoCabio, it features a multidirectional membrane for the complete removal of BDDE, metal ions and foreign substances. It also has deionized plants and an ultra pure water system to minimize impurities and endotoxins. The HENM cross-linking technology is useful for a longer duration, and a viscoelasticity that makes it at the highest levels.