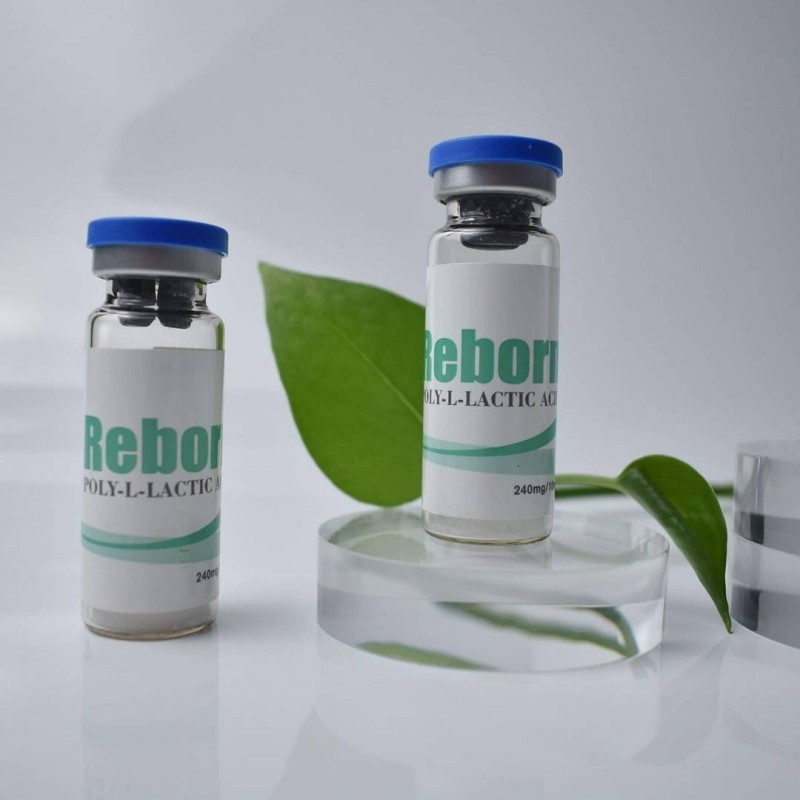  
Reborn
Reborn is a PLA (polylactic acid) alternative of sculptra and Aesthefill  
Duration: 3 years or more.
Safe products with ISO certifications
Fast shipping worldwide with DHL, EMS, Etc.
Return policy in the event of errors on our part
Reborn is a alternative of sculptra and Aesthefill and helps fight the signs of aging such as collagen loss. It works gradually over a series of treatments and with an average of 3 injection sessions with an interval of 4 to 6 weeks between each session, to produce a refined, younger and fresher appearance. It takes 45 to 90 days after the treatment to see the complete result. Reborn lasts approximately 2 years after the series of treatments is completed. Generally, one maintenance treatment per year is required so as not to return completely to the original volume. HAs last on average from 4 to 9 months depending on the person and the product used. Reborn is a facial treatment that performs the function of deep tissue regeneration to help reduce the signs of aging on the face. The Reborn filler is made of PLA (polylactic acid) which is a biocompatible and biodegradable substance that naturally stimulates the skin cells to produce their own collagen which gives an anti-aging effect, this polylactic acid acts as a powerful stimulator of the synthesis of the hyaluronic acid by fibroblasts of human connective tissue. And the effect lasts more than 12 months. Reborn gives volume to certain areas of the face and establishes the contraction of the skin and therefore, for a year or more, stimulating the growth of the fibrous layer of the dermis, improving the synthesis of elastin and collagen from fibroblasts and making it look more youthful.