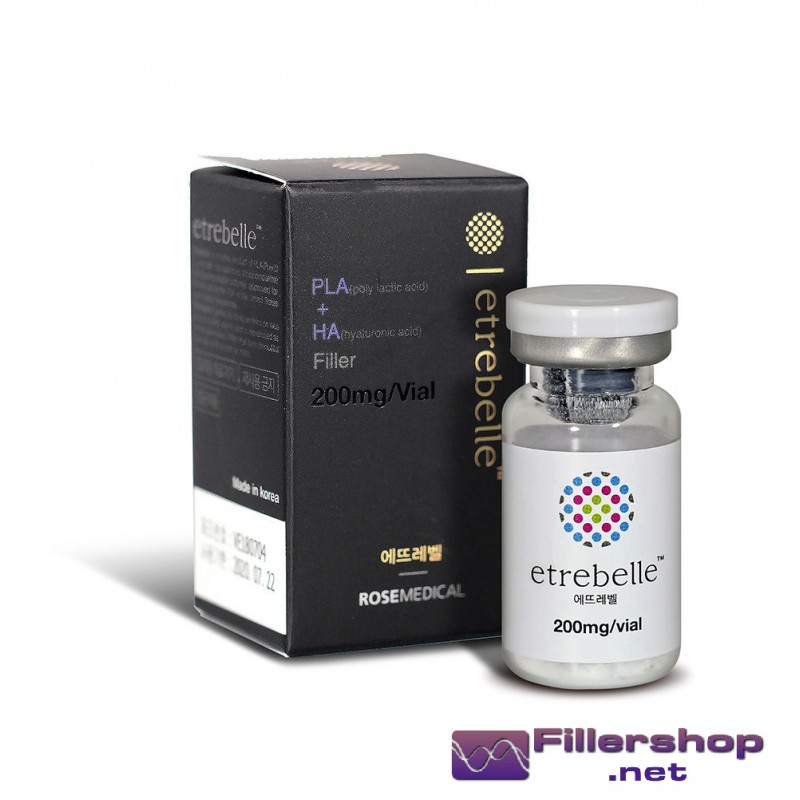  
Etrebelle 200
Ingredient: PLA 170mg + HA30mg
Injection needle: 21G-23G cannula.
Duration time: 12-24 months.
Safe products with ISO certifications
Fast shipping worldwide with DHL, EMS, Etc.
Return policy in the event of errors on our part
Etrebelle 200 is a new body filler based on the idea of ​​supplying PLA (poly D, L-lactide) microparticles by HA (sodium hyaluronate), not just physical supports under the skin, Etrebelle 200 improves the fundamental loss deficiency of volume through the restoration of collagen. It is effective in improving body wrinkles for 2-3 years, Etrebelle 200 has collagen formed slowly in the injection area, maintaining a natural volume over time. Etrebelle 200 is a very safe and non-toxic filler for the skin because it leaves the body in the form of H2O and CO2 after decomposition into lactic acid and glycogen by hydrolysis.
Etrebelle è molto sicuro e non tossico. Perché esce dal corpo sotto forma di H2O e CO2 dopo la decomposizione in acido lattico e glicogeno per idrolisi.