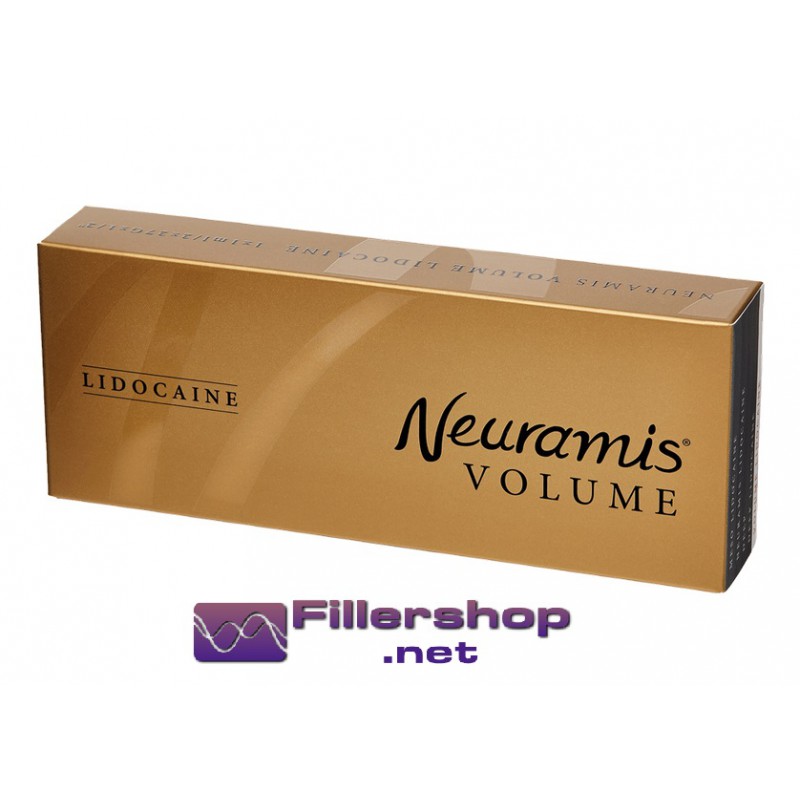  
Neuramis Volume Lidocaine 1ml syringe
Excellent Quality And Guaranteed Safety
Contains Lidocaine For a Pain-free Treatment
Longer-lasting (6-12 months)
Fully Biodegradable and Non-Animal Based
Safe products with ISO certifications
Fast shipping worldwide with DHL, EMS, Etc.
Return policy in the event of errors on our part
Neuramis Volume Lidocaine has the highest level of crosslinking. This makes it ideal for painless injections of deep facial wrinkles. With a concentration of hyaluronic acid of 20 mg / mL, this incredible anti-aging product will restore the volume of the face making it younger and fresher, the Neuramis Volume Lidocaine filler immediately fills the facial depressions in the deep layers of the skin as serious folds. The latter is very important because, with age, the face loses its natural volume, causing a bad contour of areas such as in the cheeks and chin. If applied in the perioral area, it offers a strengthening of the lips which remains visible for approximately 6 months. A standard anti-aging treatment with Neuramis Volume consists of two or three injection sessions allowing them to be spaced for 3 to 6 weeks, in which the results remain visible for about 6 months or even for a longer period. Since this exceptional dermal filler is based on HA, its effects are temporary and its gel dissolves in the treated soft tissues for a few months. Patients are advised to repeat the treatment every 3-6 months.