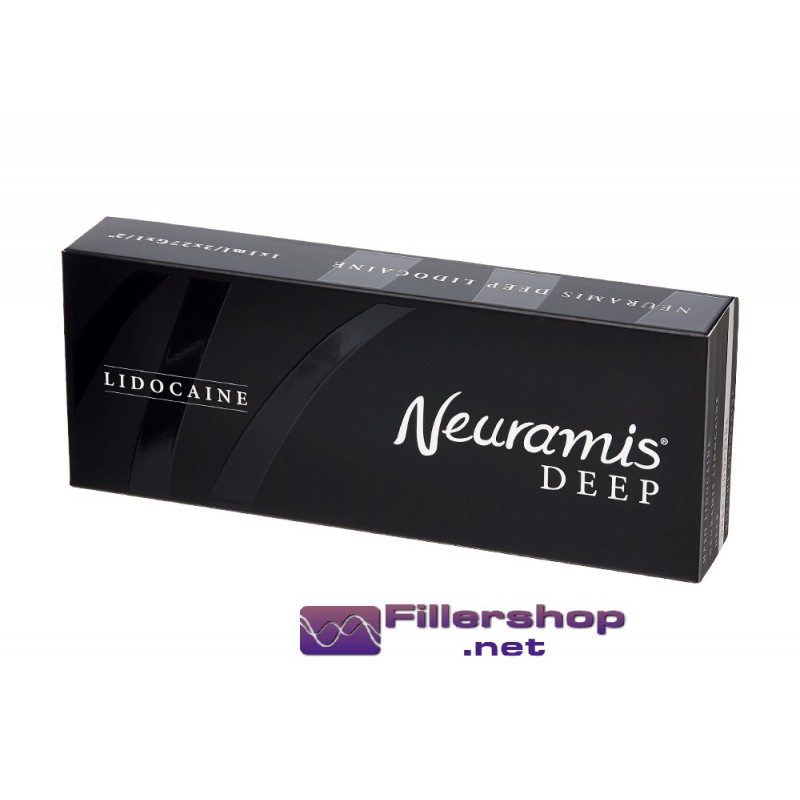  
Neuramis Deep Lidocaine 1ml syringe
Delivers Lasting Treatment Results
Will Fuly Biodegrade
Has Gone Through A Meticulous Purification Process
Safe products with ISO certifications
Fast shipping worldwide with DHL, EMS, Etc.
Return policy in the event of errors on our part
Neuramis Deep Lidocaine filler has been designed to soften the skin of the face, neck and hands, even if it is really useful for lips, forehead, cheekbones and chin. It does this in a simplified way being rich in purified hyaluronic acid, the latter has incredible anti-wrinkle properties because its gel retains moisture in the skin and, at the same time, moisturizes it making it fresher and more youthful. The filling effect of hyaluronic acid provides immediate results of removing medium or deep wrinkles when injected directly into the skin. There are very few other fillers that immediately remove medium and deep facial wrinkles without causing pain, leading to more or less serious complications. Neuramis Deep Lidocaine is definitely one of them. HA-based dermal fillers offer temporary anti-wrinkle results. So even if the hyaluronic acid in Neuramis Deep is crosslinked in two stages, it will still dissolve over time. To maintain smoother, younger looking skin, patients will need to undergo touch-up sessions every 3-6 months.