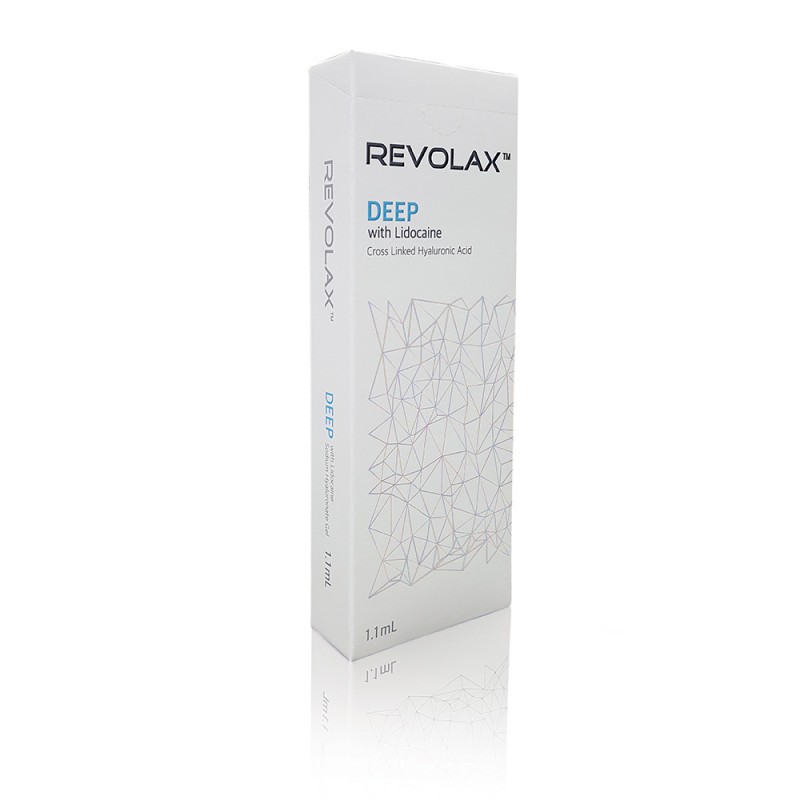  
Revolax Deep 1.1ml syringe
Duration 12-18 months
Lidocaine HCl 0.3 %
Volume 1.1 ml
160MPa
Safe products with ISO certifications
Fast shipping worldwide with DHL, EMS, Etc.
Return policy in the event of errors on our part
Revolax Deep is a light filler designed for the treatment of superficial wrinkles, specifically crow's feet, neck wrinkles and glabellar wrinkles. The hyaluronic acid present inside it is monophasic and crosslinked 24mg / ml with in addition 0.3% of lidocaine. It is a biodegradable and non-animal skin filler, with high purity and viscoelasticity from a type of bacterial fermentation. Mainly its purpose is to eliminate nasolabial wrinkles or those around the chin and cheeks. Revolax Deep is composed of a regular and dense monophasic structure. The density of the structure ensures not only a natural harmonization of the volume but also a simple and comfortable insertion for both the patient and the doctor. Visco-elasticity is one of the critical elements for determining durability. The volume effect and the handling capacity of the gel are optimized by the level of visco-elasticity of the product based on the use and the treatment area.