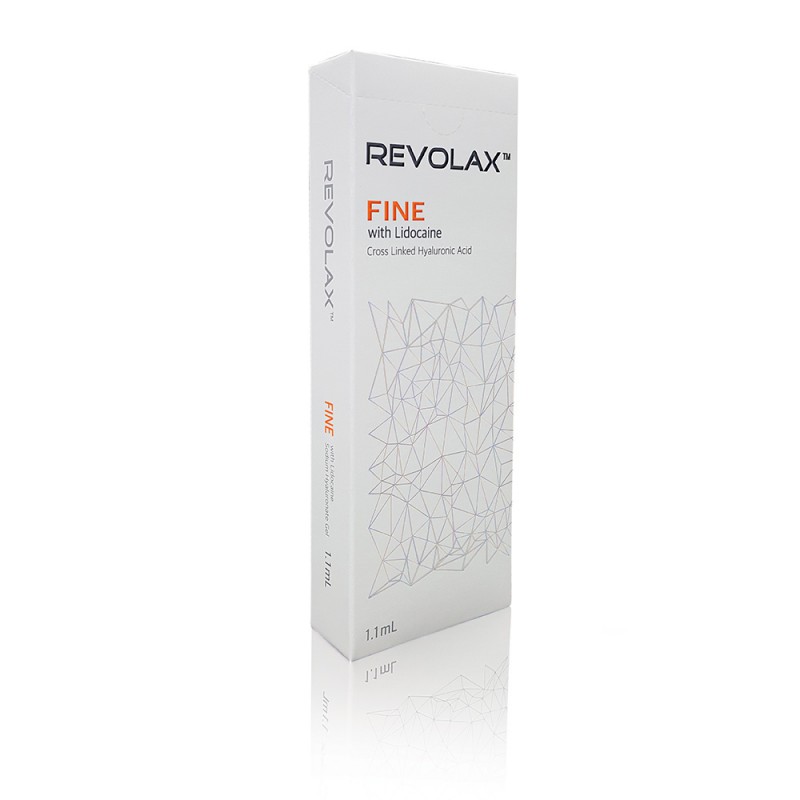  
Revolax Fine 1.1ml syringe
Areas: Crow's Feet, Glabellar Lines, neck wrinkles
Designed for treatment of superficial lines
Safe products with ISO certifications
Fast shipping worldwide with DHL, EMS, Etc.
Return policy in the event of errors on our part
Revolax Fine is a light, viscoelastic, monophasic dermafiller with a hyaluronic acid concentration of 20g / ml and 0.3% Lidocaine. Just like most fillers designed for wrinkles and signs of aging, Revolax Fine is injected directly into the skin and specifically treats surface lines such as crow's feet, neck wrinkles and glabellar lines. It absorbs quickly and this makes the skin more natural and healthy, this product is biodegradable, not animal based, cross-linked and crystalline. It also provides immediate results, lasting between 12 and 18 months. Visco-elasticity is one of the critical elements for determining durability. The volume effect and the handling capacity of the gel are optimized by the level of visco-elasticity of the product based on the use and the treatment area. Revolax Fine is composed of a regular and dense monophasic structure. The density of the structure ensures not only a natural harmonization of the volume but also a simple and comfortable insertion for both the patient and the doctor.