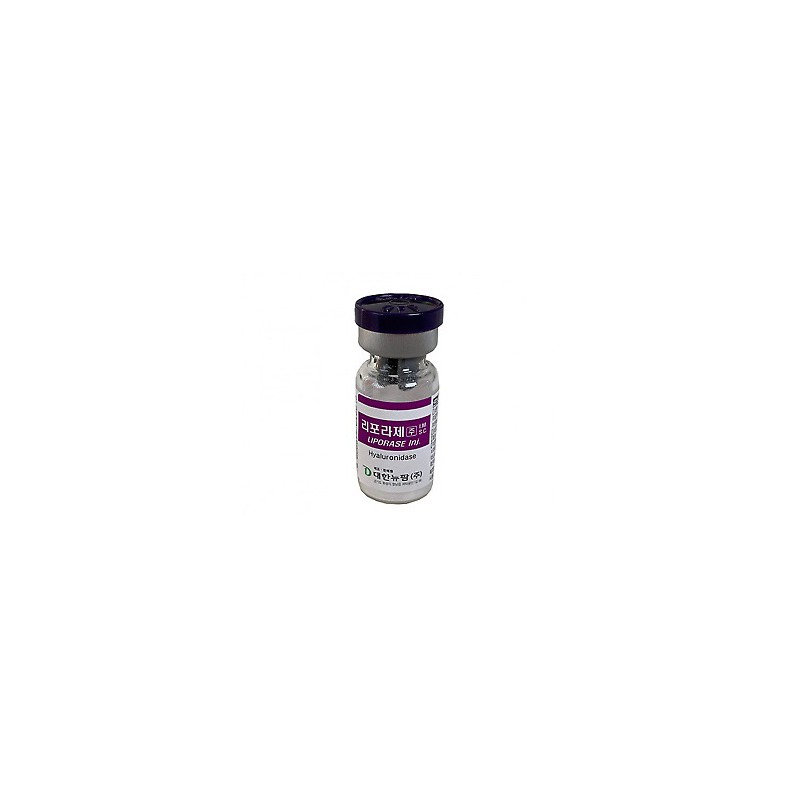  
Hyaluronidase Ldrase
1 vials of Ldrase or Liporase hyaluronidase (according to availability in stock). Ldrase hyaluronidase or liporase is produced in Korea with KFDA approval. It is used to dissolve excess hyaluronic acid based dermal fillers. Hyaluronidase is also used when dermal fillers are injected by mistake into an artery causing the blood supply to become blocked.
Safe products with ISO certifications
Fast shipping worldwide with DHL, EMS, Etc.
Return policy in the event of errors on our part