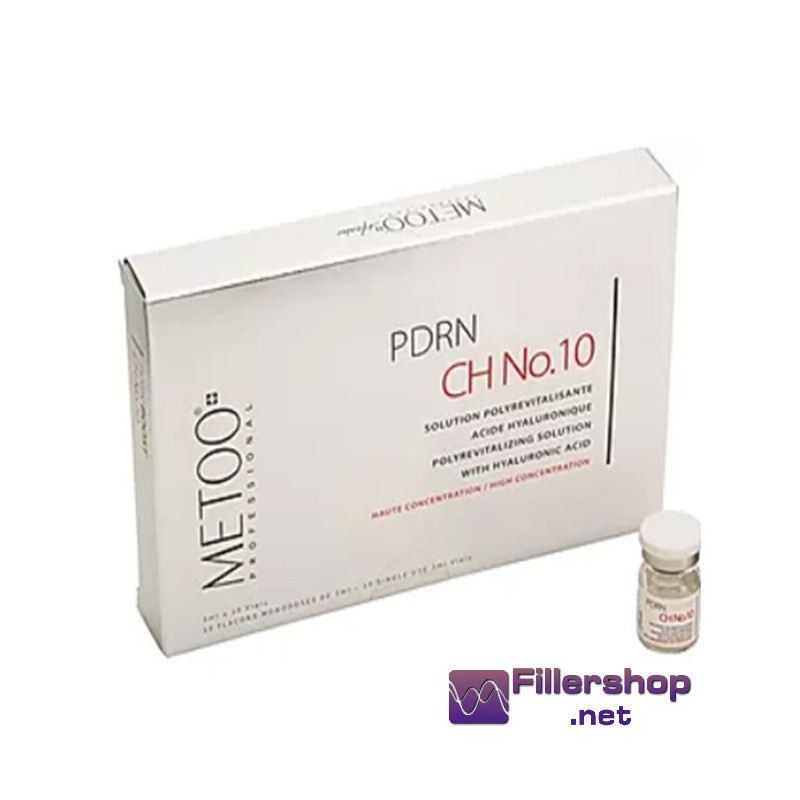  
Metoo Healer
Acceleration of metabolic processes
Stimulation of cell regeneration
Activation of the processes of formation of new elastin and collagen molecules
Suppression of the enzymes responsible for the destruction of elastin
Restoration of tissue moisture
Opposition to the action of free radicals
Safe products with ISO certifications
Fast shipping worldwide with DHL, EMS, Etc.
Return policy in the event of errors on our part
The Metoo Healer solution is a PDRN BOOST CH NO.10 filler that revitalizes the skin by helping it not to age, after and during the 35 years of cellular aging thanks to one of the most important anti-aging research centers in the world. It consists of 53 active ingredients that are injected deep into the skin. It especially helps to moisturize the skin, has an effect on improving skin elasticity, tightens pores, eliminates acne and fine wrinkles and also has the effect of purifying the complexion. Metoo Healer works really great and helps in prophylaxis and elimination of the signs of aging. The use of this filler restores the full moisture content in the epidermis and stimulates metabolic processes. The active ingredient present in the Metoo Healer filler is combined with the best proportion to stimulate the central function of the cells, improve the precipitation of pigments, wrinkles and elasticity and restore the vitality of the skin. MeToo Healer by MayPharm is an excellent filler injection therapy that heals skin that is no longer elastic and helps in particular to prevent premature aging. Of these 53 active ingredients mentioned above we have: 12 vitamins (including A, C, E, I, a complex of vitamins of group B), which have a positive effect on the elasticity and density of the skin, maintain its balance , participate in metabolic processes, stimulate collagen synthesis, strengthen the walls of blood vessels, and have anti-inflammatory and regenerative properties, reducing manifestations of hyperpigmentation. Then there are 23 amino acids necessary to stimulate the production of new collagen and elastin in the skin, 6 coenzyme which enhance the processes of metabolism and cell reconstruction, and allows to reduce the energy necessary for their conduction, 5 units of nucleic acid which regulates the '' order of formation of amino acid chains during protein synthesis, 6 minerals that improve metabolic processes in cells normalize the ionic balance in the dermis and epidermis, and finally 1 unit of antioxidant to prevent oxidation of free radicals in cells of the skin. In addition, it has a 0.2 NANO MASH filter sterilization system which was created and used to prevent damage to the active component of skin cells.