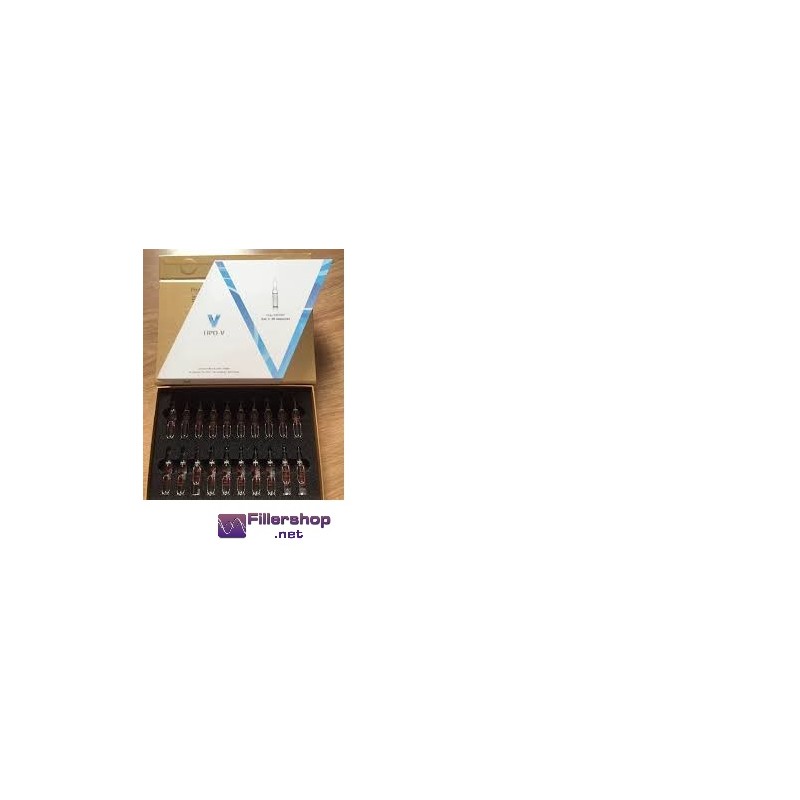  
Lipo V-Face
2 ml x 20 ampoules
Fumaria Officinalis Flower/ Leaf/ Stem Extract
Aesculus Hippocastanum (Horse Chestnut) Extract
Pulsatilla Vulgaris Extract
Safe products with ISO certifications
Fast shipping worldwide with DHL, EMS, Etc.
Return policy in the event of errors on our part
Lipo-V Face is a product that comes directly from Spain. It is really useful when it comes to reducing the fat on the face, cheeks, wattle, and for helping to lift and make the face lean and youthful. In addition, it reduces chin sagging problems and also eliminates cheek fat with clear and lasting results. Without particular side effects, the Lipo V-Face product will ensure that the thickness of the fat layer decreases, and already after 10 continuous injections, the results will be clearly visible in 1-2 times at a distance ranging from 5 to 7 days . Compared to its competitors, Lipo V-Face is less painful during the injection phases. In rare cases, your face may swell after the injection, but within a few days it will return to the way it was before. Already from the 5th week, the skin will begin to be very firm and compact, making Lipo V-Face an excellent product that gives results from the first weeks.