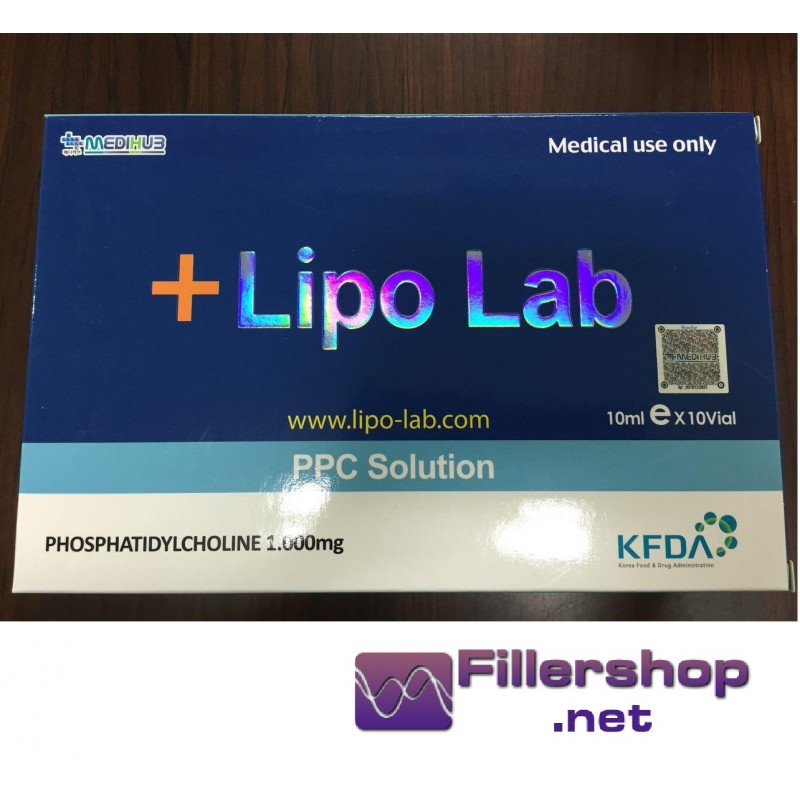  
Lipo Lab (Medihub)
A box of LipoLab contains 10 bottles of 10ml. Lipolab is a safe fat dissolving product made of high-quality raw materials.
Safe products with ISO certifications
Fast shipping worldwide with DHL, EMS, Etc.
Return policy in the event of errors on our part
Lipo Lab Medihub is a very different product from other competitors. If other products can have several side effects such as skin necrosis or muscle stiffness, Lipo Lab instead is a product born from the fusion of subcutaneous body fat, and the latter is not destined to melt, this means that Lipo Lab is an excellent safe and effective product.
Lipo Lab was created and developed to take care of the body in a simpler and faster and also flawless way by selecting raw materials produced in Germany known for safety, efficacy and maximum purity of 99.8% and setting them to be used also in hospitals and even in clinics. Furthermore, Lipo Lab has been designed to solve a problem in the packaging due to the malfunctioning of the product and to avoid problems in keeping it refrigerated during the storage of products by performing aseptic processes under 1,000 atmospheric pressure of greater and sterilization range, and to be used comfortably and safely by completely blocking any eventuality of infection by any virus.
There is no need for anesthesia as it barely generates a little pain, as well as being a more effective and simpler treatment than liposuction. Unlike existing methods such as mesotherapy, which only reduces the sixe of fat cells, Lipo Lab dissolves and then destroys fat cells and eliminates them from the body through sweat or urine.
Plus, the costs are much cheaper than existing liposuction surgery. Lipo Lab is particularly effective for removing cellulite and improves skin elasticity in a really good way, it is a very simple treatment that can solve obesity and excess parts of specific areas of the body where physical exercises cannot do much . Gamma-irradiated Lipo Lab solution ensures safe treatment and fully maximizes the effectiveness of lipolysis.