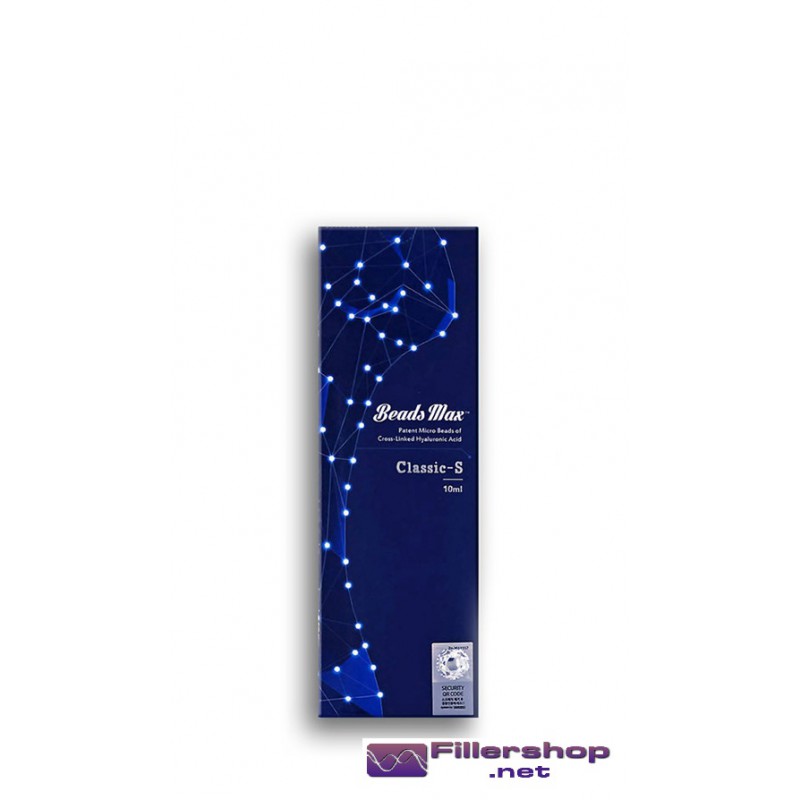  
Beads Max Classic-S - 10ml syringe
Type: Soft
Equalent: Deep of normal HA
HA concentration: 20mg/ml
Ingredient: Sodium Hyaluronate Gel
Safe products with ISO certifications
Fast shipping worldwide with DHL, EMS, Etc.
Return policy in the event of errors on our part
Beads Max Classic-S is a body filler produced and developed in Korea, which allows you to increase the volume of the breast and buttocks without surgery and pain. The filler is based only on a single ingredient, i.e. it is composed of hyaluronic acid with a very high level of purity. The revolutionary parameters of the product are based on the unique formula that allows to bind the molecules inside the filler. The Beads Max Classic-S body filler applies the patented 3-step microbead processing technology which allows to increase the viscosity and produce a long lasting grout. By controlling the crosslinking speed to adjust the viscosity, you are able to produce a wide range of high quality fillers depending on its use.