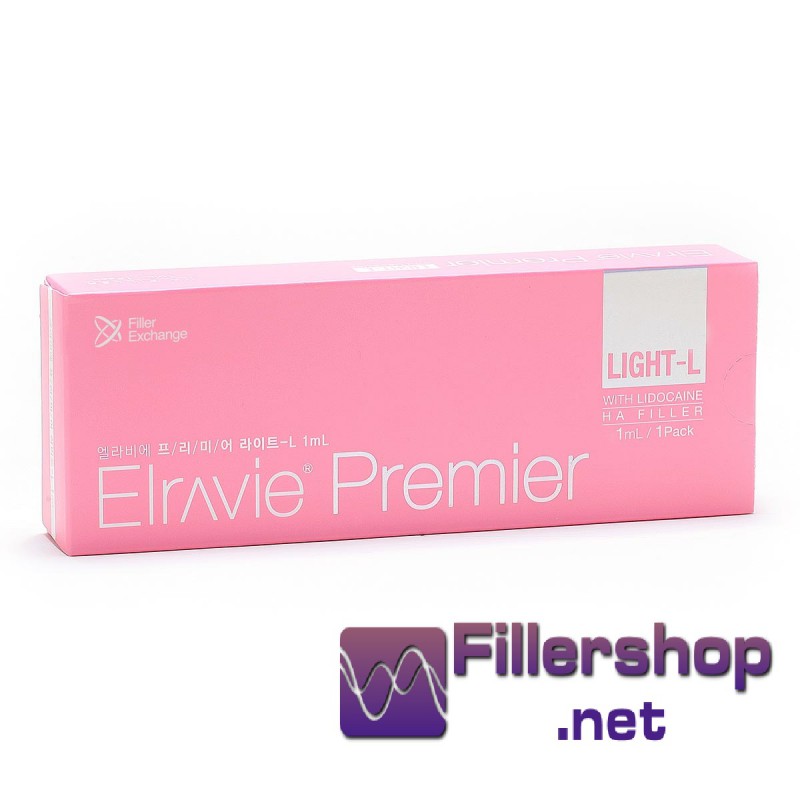  
Elravie Premier Light-L - 1ml syringe
Hyaluronic acid 23 mg/ml 
 0.3% lidocaine
Safe products with ISO certifications
Fast shipping worldwide with DHL, EMS, Etc.
Return policy in the event of errors on our part
The Elravie Premier Light-L filler is a filler that is used to temporarily improve facial wrinkles by injecting cross-linked hyaluronic acid subcutaneously into the patient's dermis. This filler filler in the box is supplied with 1 pre-filled syringe, 1 needle and 1 cannula, 1 blister and a carton and must be kept at 1-30 ° C to keep it in good condition.