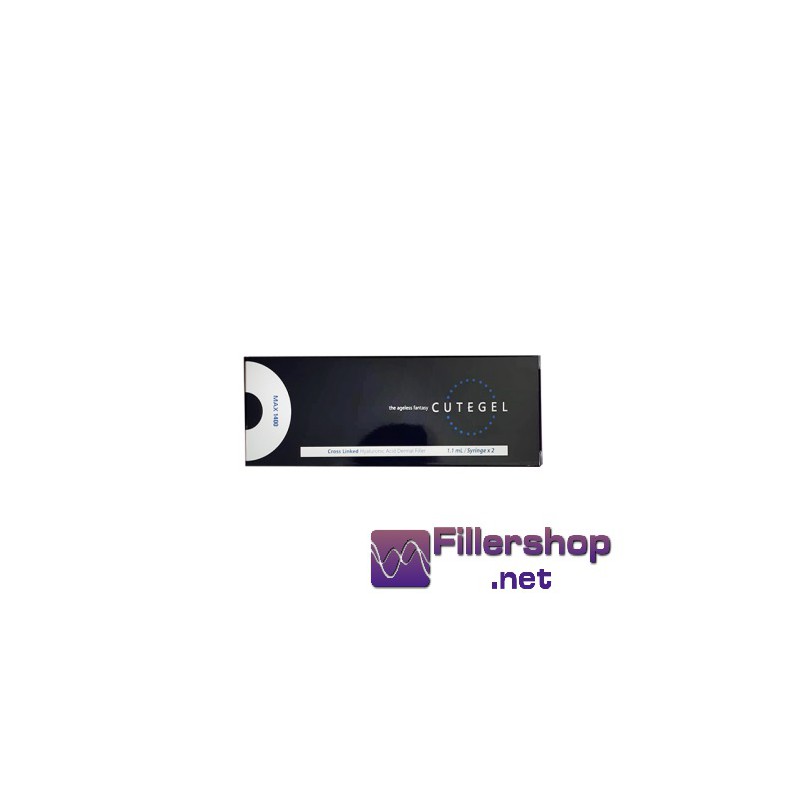  
Cutegel Max 1400 - 2x1.1ml syringe
Hyaluronic acid: 20 mg / g
Phosphate solution: pH 7 qs / g
Particle size: 1400 m
UTA needle 23 G
Safe products with ISO certifications
Fast shipping worldwide with DHL, EMS, Etc.
Return policy in the event of errors on our part
The Cutegel Max 1400 filler is a range of top quality fillers based on cross-linked hyaluronic acid. Adapted to the needs and physiology of the patient's skin, it allows you to perform a complete range of treatments for volumetric mesotherapy. It has a BDDE crosslinking agent, nucleic acids and pyrogens. Very flexible, viscoelastic and homogeneous, it is really easy to apply in the tissues of the skin. Stable and very durable and highly resistant to biodegradation, comfortable and natural. The entire product range has the highest Cutegel KFDA 4 safety certificate. The product is packaged in sterile form with a syringe equipped with two UTA needles. The UTA needle has a higher bandwidth, which increases the fluidity of the injection and allows a pressure reduction of 35% normally used. This filler is intended for volumetric and contouring treatments, fills deep changes such as scars or wrinkles and dystrophic changes. Ideal for the treatment to restore the lost volume of the face and improve its aesthetics, the Cutegel Max 1400 filler gives spectacular and long-lasting results in complete naturalness. The results obtained during treatment remain for approximately 18 months.