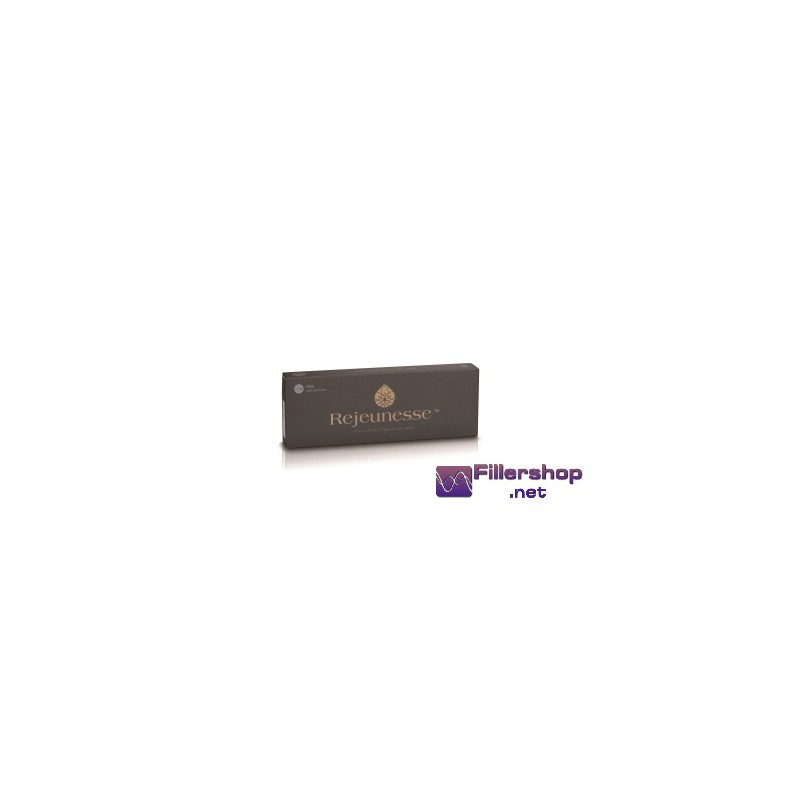  
Rejeunesse Fine 1.1ml syringe
Impressive longevity (8-12 months)
A stable cross-linked HA structure
Minimal use of BDDE chemicals
Double sterilization
Safe products with ISO certifications
Fast shipping worldwide with DHL, EMS, Etc.
Return policy in the event of errors on our part
Rejeunesse Fine offers a rapid and long-lasting treatment for facial modeling and deep removal of wrinkles and deep creases. Created with the latest production technologies, this is really an excellent dermal filler that can be applied to different parts of the face to fill medium-deep folds in a non-surgical way. The cross-linked hyaluronic acid molecules of the Rejeunesse filler help the face to remain young and make the skin look fresher. The hyaluronic acid filler really offers guaranteed results in the fight against wrinkles and facial folds. This skin rejuvenation product is applied to the patient's face through a skin injection and offers removal and correction of the visible line. It is infused with lidocaine (0.3%) to prevent unpleasant sensations or pain during treatment. Removing wrinkles with surgery is painful, requires downtime and produces less natural-looking results, getting a filler injection to deal with something like crow's feet is a procedure that takes less than 30 minutes. Rejeunesse Fine is produced with hyaluronic acid of the highest quality, pure and completely biocompatible and non-animal, but also contains 0.3% of lidocaine. No pain, no discomfort and side effects limited to mild swelling and irritation in the injection area, which you can expect to get through within a couple of days, at most.