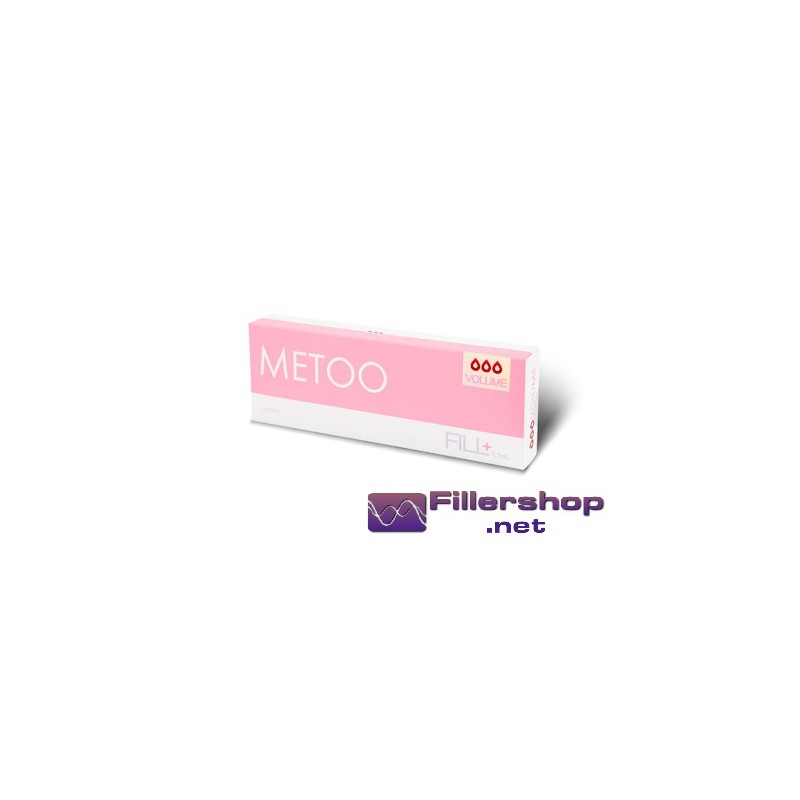  
Metoo Volume 1ml syringe
Safe products with ISO certifications
Fast shipping worldwide with DHL, EMS, Etc.
Return policy in the event of errors on our part
Metoo Volume is the densest dermal filler in the METOO filler line. It contains large particles inside that effectively fill the volume of subcutaneous tissues in different areas of the face. Like the other fillers in this line, 3D hyaluronic acid cross-linking technology was used during the manufacture of this product. Filler Metoo Volume is designed to fill and give volume and create beautiful contours of the nose, chin, cheekbones, face contour. It is suitable for filling medium-deep and deep skin folds such as nasolabial, puppet wrinkles and so on. All Metoo fillers contain 3% lidocaine to relieve pain and give a feeling of relief. This filler also has incredible anti-wrinkle properties because its HA gel retains moisture in the skin while keeping it hydrated. As a rule, a skin that has a healthy water balance also appears younger and fresher.