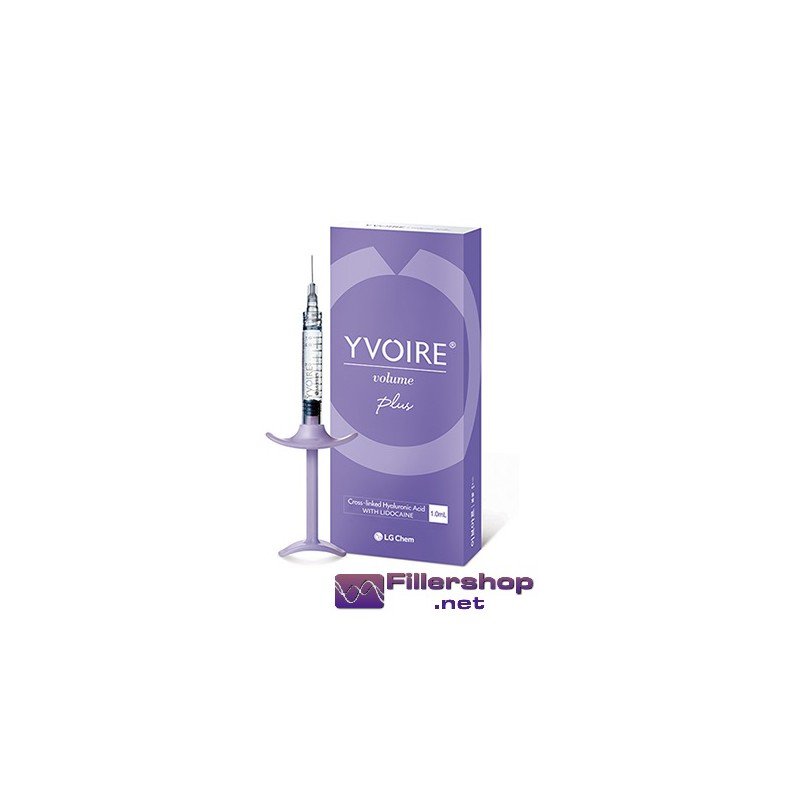  
Yvoire Volume Plus 1ml syringe
Volumizing effect & long-term duration
HICE crosslinking technology
Maximum crosslinking coefficient
Minimal BDDE concentration
High quantity of cross-linked HA
Lidocaine (0.3%)
Safe products with ISO certifications
Fast shipping worldwide with DHL, EMS, Etc.
Return policy in the event of errors on our part
Yvoire Volume Plus is a dense hyaluronic acid based filler, this type of filler is of the 5th generation and is one of the most innovative, it is made up of cross-linked glucose molecules and derived from the fermentation process, which, to maximize the comfort of the injected area and thanks to the lidocaine present inside, it is really useful even for those with sensitive skin. The creation of this product was made possible through HICE technology, a cross-linking with a high speed and concentration which maximizes the dispersion of hyaluronic acid with a cross-linking agent. With the consequence that this acid is really elastic with a smaller amount of crosslinking agent. Yvoire Volume Plus also contains a quantity of HA particles which helps hydrate skin tissues. Its gel is also resistant to pressure. It can be used safely being treated and tested in laboratories. This type of filler offers results that last from 6 to 7 months.