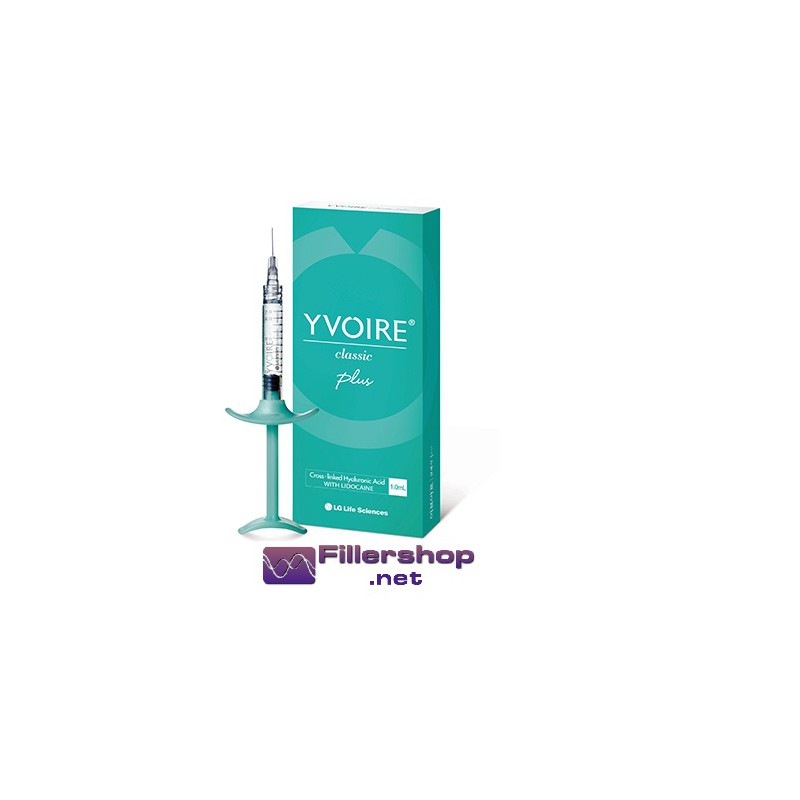  
Yvoire Classic Plus 1ml syringe
Treat facial wrinkles
Improve skin texture and glow
Reinforcement of face, neck and decolletè
Safe products with ISO certifications
Fast shipping worldwide with DHL, EMS, Etc.
Return policy in the event of errors on our part
Yvoire Classic Plus is a filler for injection with purified hyaluronic acid that helps gently restore the volume of the skin in the areas of the lips, in the nasolacrimal sulcus and in the nasolabial folds. The filler has a clean and viscous consistency, it is also pyrogen-free and homogeneous. In the gel the main ingredient is undoubtedly the hyaluronic acid of 22 mg / ml of synthetic origin, this gel is injected subcutaneously with a fairly thin needle. With its gelatinous consistency, this filler is easily injected under the skin by combining the characteristics of single-phase and two-phase fillers. This product has been tested on a sample of women aged between 30 and 45, making it truly reliable and safe by correcting wrinkles and facial folds. Yvoire Classic Plus was created using 2 types of technology basically, these are HESH and HICE. HESH technology allows the stabilization of hyaluronic acid with high molecular weight, giving fluidity and plasticity to the monophasic gel and elasticity in the two-phase filler. The HICE technology instead maximizes the speed of crosslinking, and decreasing the structure of the hyaluronic acid helping to disperse the crosslinking agents that connect the polymers of hyaluronic acid.