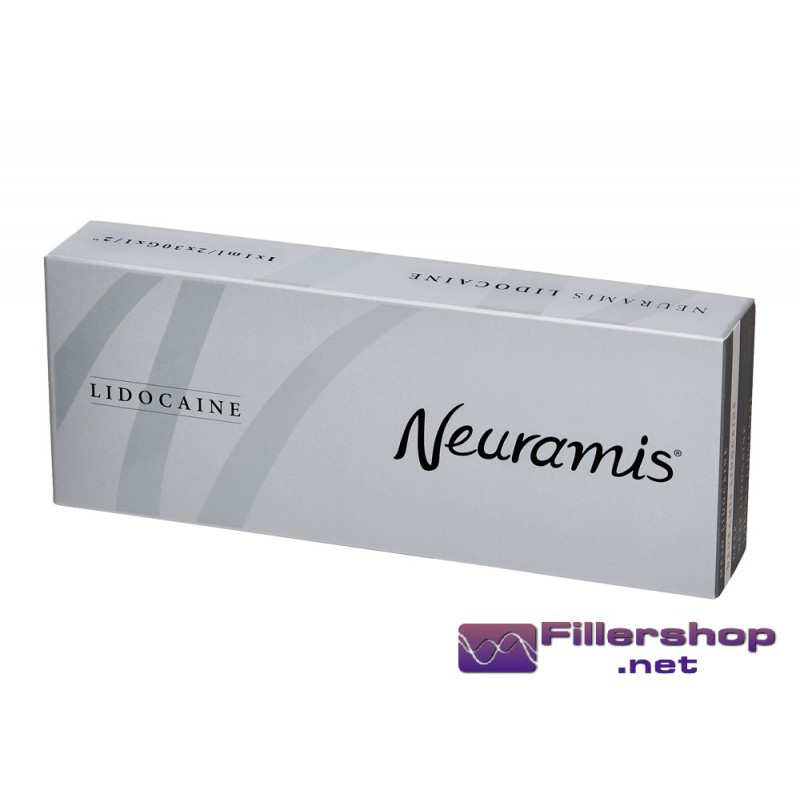  
Neuramis Lidocaine 1ml syringe
Safety Removes Superficial And Medium Wrinkles And Lines
Deeply Moisturizes The Skin And The Lips
Enhances The Appearance Of Lips By Adding More Volume To Them
Safe products with ISO certifications
Fast shipping worldwide with DHL, EMS, Etc.
Return policy in the event of errors on our part
The two main properties of cross-linked hyaluronic acid fillers are to restore and maintain the balance of the skin by providing deep and lasting hydration, and try to remove wrinkles by adding volume under the skin's aging. As a filler injection, neurons with lidocaine do both of these things, but they do them better than its competitors. This is partly due to its two-phase cross-linked structure which ensures a better long-lasting double effect than usual. The extraordinarily uniform distribution of this gel for high-class implants, on the other hand, ensures that the anti-aging treatment offers more than natural results. Neuramis Lidocaine filler is designed to eliminate glabellar wrinkles, forehead wrinkles and crow's feet, also providing good lip volume results. This is the only professional-grade hyaluronic acid filler you will need for problem-free lip enhancement and effective correction of more or less superficial wrinkles. Since it is not of animal origin and has been excellently purified, it does not cause serious side effects, especially in the most sensitive areas such as the eye area or the lips.