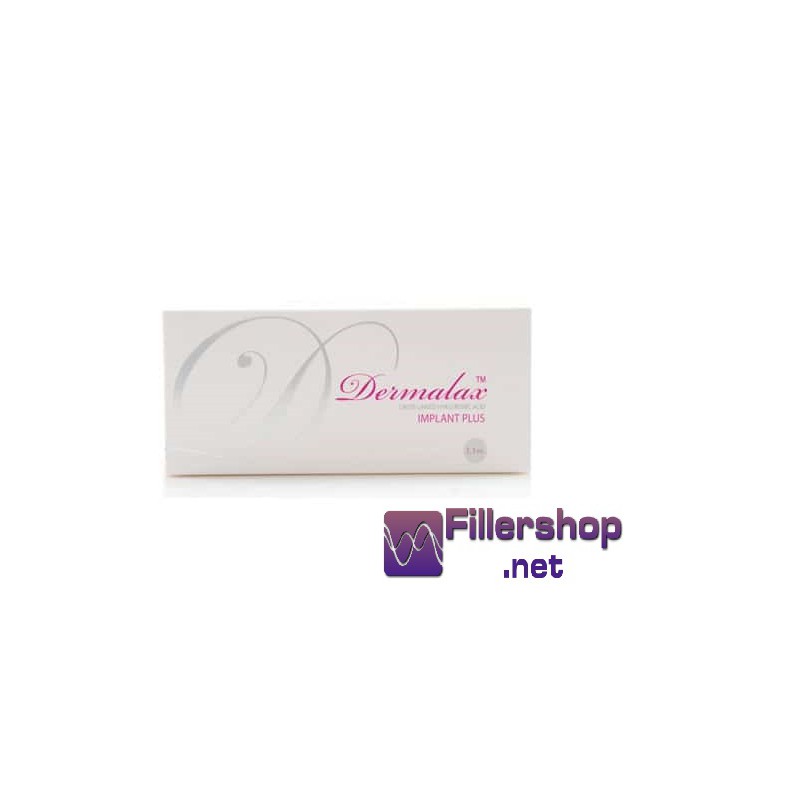  
Dermalax Implant Plus 2x1.1ml syringe
Longevity Of Effects a minimum of 12 months
Stabilized Hyaluronic Acid 24mg/ml, Lidocaine 0.3 %
Injection Area In The Deep Dermis
Safe products with ISO certifications
Fast shipping worldwide with DHL, EMS, Etc.
Return policy in the event of errors on our part
Dermalax Implant Plus is a really excellent filler that cures wrinkles and skin folds. At the same time, he manages to create a product that helps shape the face and erase wrinkles or creases given by the user's age. A cosmetic rejuvenation treatment performed with this product does not have any harmful side effects for the patient. All fillers designed to treat deeper wrinkles require that the product be injected deeper into the patient's skin, this is the reason why this procedure involves pain and discomfort when the filler is injected, but fortunately with Dermalax Implant Plus, however , It is not so. This filler filler is infused with lidocaine which will minimize or completely eliminate the pain or any unpleasant sensation that arises during the injection. The thin disposable needles included in the product packaging also contribute to a painless skin rejuvenation treatment. Dermalax Implant Plus contains crosslinked hyaluronic acid which is quite similar to that produced naturally by the human body, this makes it a truly safe product.