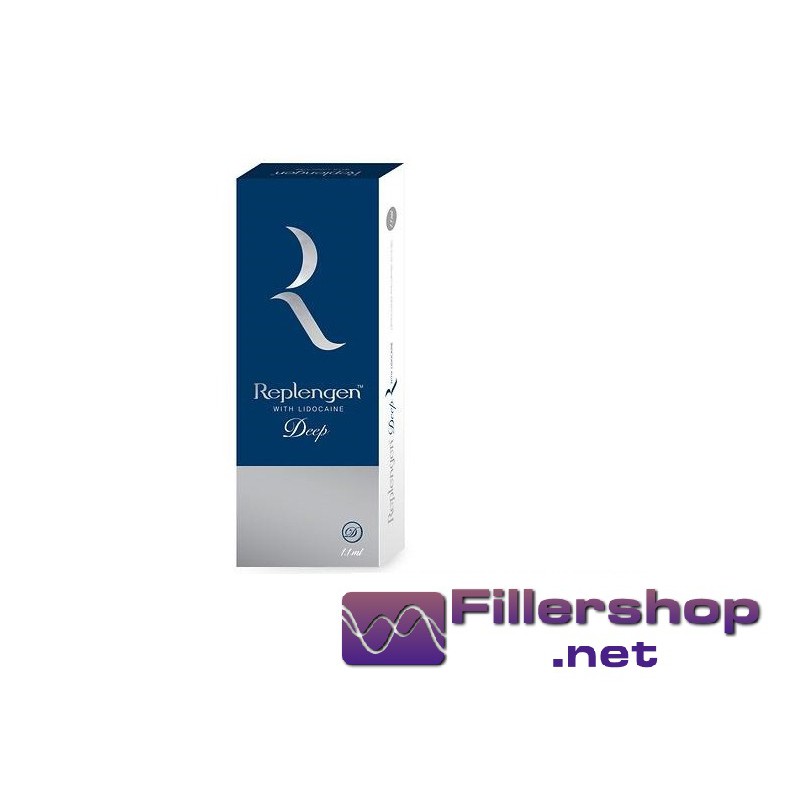  
Replengen Deep 1.1ml syringe
Painless Dermal Filler
Moisturizing
Eliminate Wrinkles
Increases Elasticity
Increase your Lips
Safe products with ISO certifications
Fast shipping worldwide with DHL, EMS, Etc.
Return policy in the event of errors on our part
Replengen Deep is a hyaluronic filler that is injected directly into the skin with both moderate and deeper signs of aging, helping the skin to hydrate and become more elastic. Through the cross-linking process, the hyaluronic acid filler is able to eliminate most wrinkles and shape the selected parts of the face, also increasing the volume of the lips if desired. Replengen fillers use the correction of hyaluronic acid which increases the effect of the product, which allows to increase its degradation to 12-18 months.